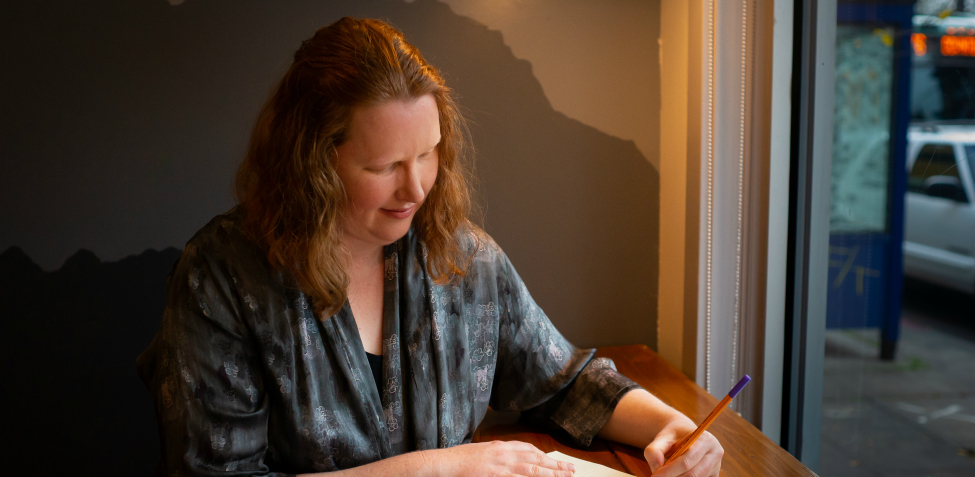 Hello! I'm a children's writer. Currently I'm deep in a magical version of outer space, fending off cosmic pirates and the occasional squishing spell gone astray, while revising my middle grade book The Space Fairy Kids and the Heart Jewel. I'm also noodling on possibilities for my next project. Selkies keep insisting they will be involved. We're still in the negotiating phase, though.
I live in Seattle, where I'm a mom of two and an active member of SCBWI. I participate in a critique group and recently completed a year-long children's writing program with University of Washington instructor Jolie Stekly. When not writing or playing with my kids, I can often be found guzzling decaf coffee, conversing with trees, snuggled up with a good book, at a writing event, or playing my ukulele with friends.
If you want to keep up with news about my children's writing projects and playful productivity coaching, please join my e-letter. If you're an agent or editor who wishes to connect, you can reach me here.
Thanks for stopping by, and have a beautiful day!
All the best,