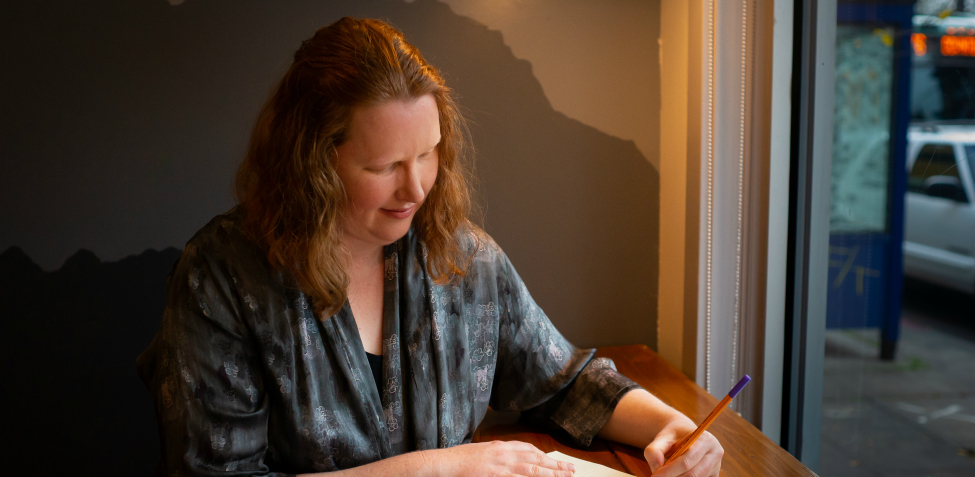 Hello! I'm a children's writer. I've just emerged from a magical version of outer space, where I fended off cosmic pirates, dodged squishing spells, and tried to keep a couple of space fairies from getting into too much trouble. In other words, I've completed my middle grade book, THE SPACE FAIRY KIDS AND THE HEART JEWEL, and am currently seeking a literary agent. I'm also noodling on possibilities for my next project, another middle grade fantasy book. Selkies keep insisting they will be involved, but we shall see.
I live in Seattle with my husband and two children. I'm an active member of the Society of Children's Book Writers and Illustrators, and I participate in several critique groups. In 2018, I completed a year-long children's writing program with University of Washington instructor Jolie Stekly.
When not writing or playing with my kids, I can often be found guzzling decaf coffee, snuggled up with a good book, playing my ukulele, and trying to keep my sourdough starter from taking over the world. Not all at the same time, though.
If you want to keep up with news about my children's writing projects and playful productivity coaching, please join my e-letter. If you're an agent or editor who wishes to connect, you can reach me here.
Thanks for stopping by, and have a beautiful day!
All the best,